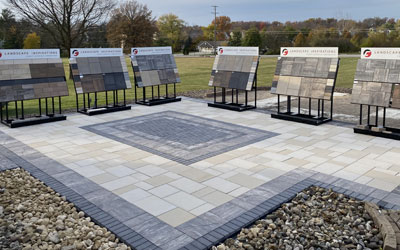 We have the products.
Your Source for Natural Landscape & Building Stone.
When you buy from Semco, we connect you with the products that fit your needs. We work with industry leaders to assure we are offering the best products at a fair price to both homeowners and professionals.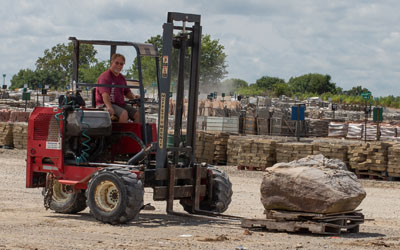 WE HAVE THE EXPERIENCE.
Our employees are industry experts here to help.
With decades of combined experience, our staff can help find the products you need for any size project, while staying on budget. We are here to help, from buying to installation to enjoying your outdoor living area.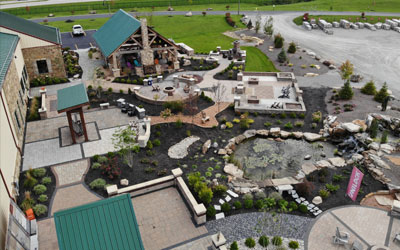 We have the SHOWROOMS.
Inspiring showrooms with product on display.
Our massive indoor & outdoor showrooms allow you to see what the finished project will look like. Our yard is organized so you can even browse our products from the comfort of your car.
At Semco Outdoor, we've earned our reputation by consistently supplying high-quality natural stone and concrete products, and are committed to delivering excellent customer service. By owning and operating our own quarries and fabrication facilities, we provide a natural, quality product that we know from start to finish. Our products range from a variety of quality, natural landscaping and building stones, to concrete and brick products, and outdoor living products. This includes our massive supply of flagstone, pattern flagstone, decorative gravel, cobblestones, fire pits, edging, natural stone veneer, concrete and stone pavers, travertine, and so much more.
Delivery Services
Direct delivery from Semco Outdoor saves you time and the headache of how to lift and transport literally tons of stone.
Buy & Pick-Up Same Day
First, weigh your car to get a base weight. Then our helpful staff loads your car with the products you've chosen. Get a final weight, come in & pay. It's that easy!
Looking for a Contractor
We can recommend a contractor or landscape service based on where you live and the scope of your landscape or building stone project.
One-Stop-Shop
We save you time, money, & the hassle of dealing with multiple suppliers. We can provide all the materials for your project.
Product Variety
Our extensive selection of different styles & colors of natural stone products allows you to find exactly what you want.
Why Choose Semco Outdoor?
Our unbeatable selection, expert knowledge, and reliability makes us the obvious choice for your next project.